UPGROUP - SINCE 1969 NOWADAYS
With the establishment of Up & Up in 1969, marble takes on new forms and explores new applications becoming the favorite material of the greatest designers, who have transformed it into objects, furnishings, accessories, bathrooms, elegant cladding, refined inlays and exclusive workings for prestigious architectural projects.
After a decade of development and growth, in 1979 Up & Up became UpGroup, a more complex reality that today stands out among the Italian excellence leaders in the production and processing of marble. The company resides in Tuscany, at the feet of the Apuan Alps, in a "middle" land between the blue sea and the whiteness of the extraordinary quarries of the Carrara area, in which Michelangelo came to personally choose the most unique and precious marbles to carry out his works.
Over the long period, the company has developed important research projects on new processing technologies, taking a pioneering role towards innovative techniques that have contributed to the profound change in the roles and the way the designers work. Among these: laser cutting, a unique project developed in partnership with the CNR (National Research Council) and the universities of Pisa and Florence, thanks to which it was possible to cut and engrave the stone with extreme precision, up to a minimum thickness of 3 mm.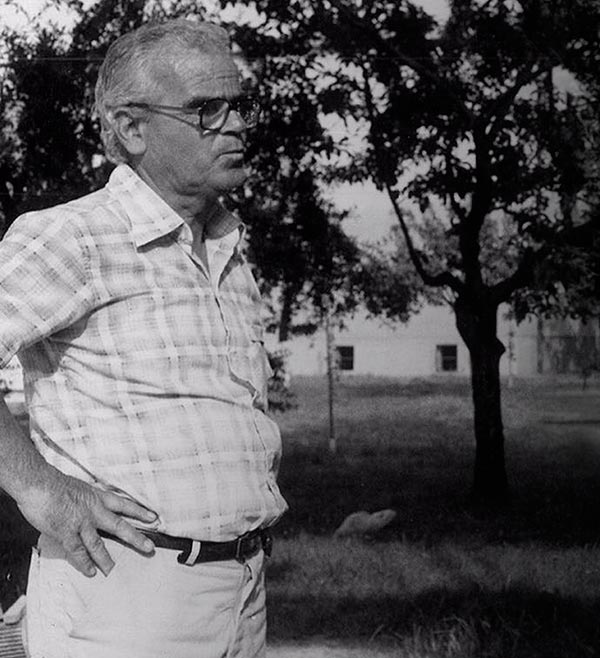 TRiLITE 2.0
The Console Trilite 2.0 is the point of contact between the world of marble and the most innovative technologies of communication between objects (IOT). For the first time an ancient and prestigious material such as Statuario marble, is able to perceive the touch as a true capacitive screen and integrate into a connected environment,
Open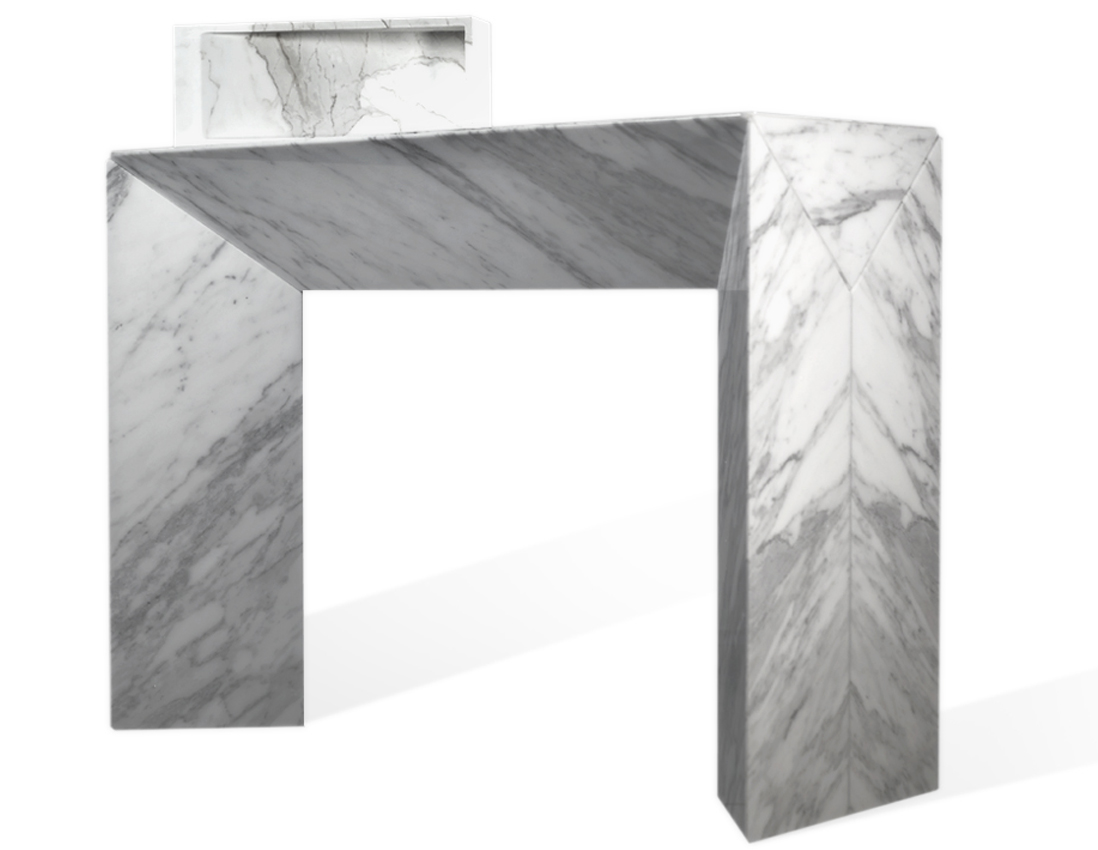 The Internet of Things (IoT) is the inter-networking of physical devices, items embedded with electronics, software, sensors,actuators, and network connectivity which enable these objects to collect and exchange data. The IoT allows objects to be sensed or controlled remotely across existing network infrastructure, creating opportunities for more direct integration of the physical world into computers-based systems, and resulting in improved efficiency, accuracy and economic benefit in addition to reduced human intervention.
Experts estimates that the IoT will consist of about 30 billion objects by 2020. "Things", in the IoT sense, can refer to a wide variety of devices such as heart monitoring implants, electric clams in coastal waters, automobiles with built-in sensors, DNA analysis devices for environmental/food/pathogen monitoring, for field operation devices that assist firefighters in search and rescue operations.
These devices collect useful data with the help of various existing technologies and then autonomously flow the data between other devices. Examples includes home automation, such as the control and and automation of lighting, heating ,ventilation, air conditioning, (HVAC) systems, and appliances such as washer/dryers, robotic vacuums, air purifiers, ovens, or refrigerators/freezers that uses WI-FI for remote monitoring.
We at Up Group have integrated this state of art technologies in the most beautiful possible product in marble. Beautiful marble artifacts that activate devices and smart objects with a slight touch of a surface, without the use of unsightly switches or electric wires. Eliminating the superfluous to enhance the original elegance.
SHAPES IN STONE
Experimentation and research of new and unusual shapes have characterized the work of UPGroup to the present day. Its production has progressively been enriched with high-quality artifacts and marble accessories, timeless works of art, some of which are permanently displayed in renowned museums such as the MOMA in New York City.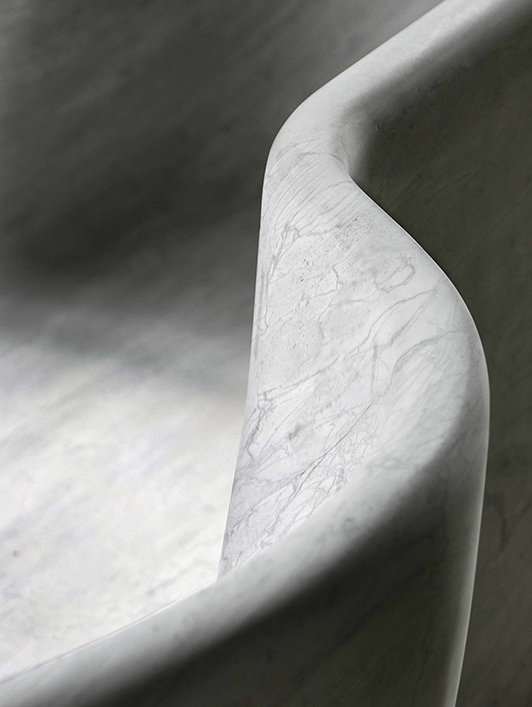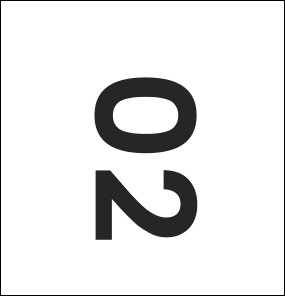 /
LA PIETRA - design: Ugo La Pietra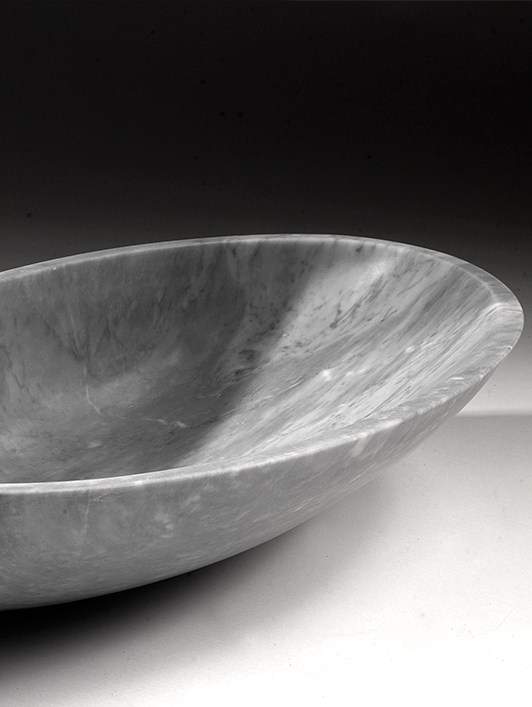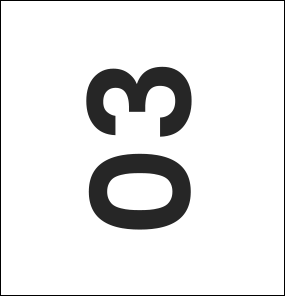 MARBLE WASHBASINS
Our bathroom furniture collection includes beautiful marble wash basins designed by renowned designers. Following the roughing phase, each wash basin is meticulously crafted and finished by hand, like a sculptural work. The lithic material from which they are generated enhances, with its always different and irreproducible patterns, the preciousness of these unique and exclusive objects.
SPINDLE PENDANTS
The F & M "Marble Pendants" are a line of suspension marble lamps - Charlotte, Dorchester and Wentworth - handmade in Italy by UPGroup, specialists in marble design. The lamps, designed by the London-based firm Feix & Merlin Architects, were launched in 2015 during a special preview for the London Design Festival.
entra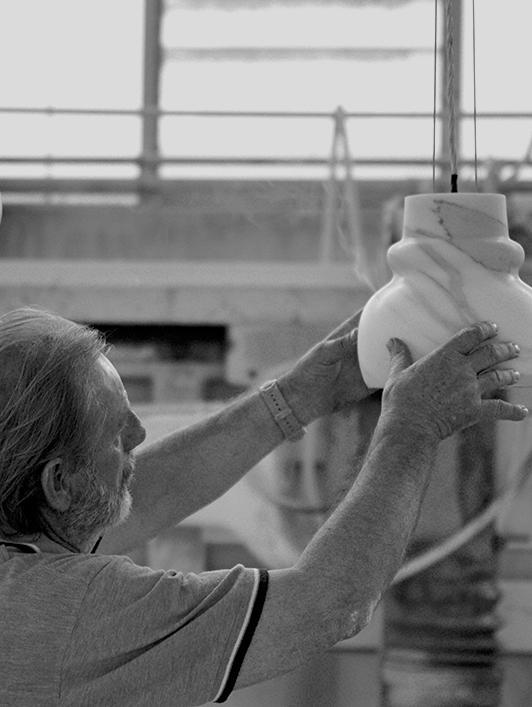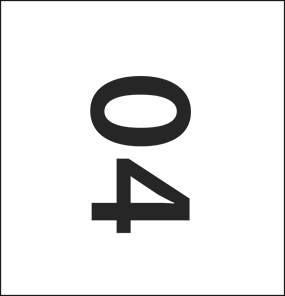 /
SPINDLE PENDANTS - design: FEIX & MERLIN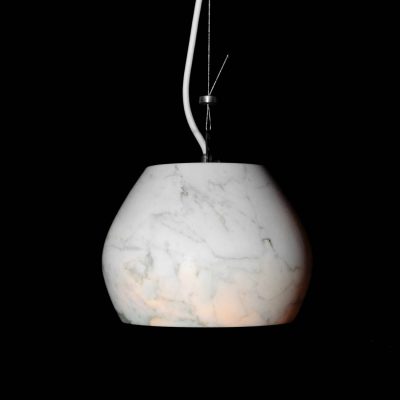 CHARLOTTE
WENTWORTH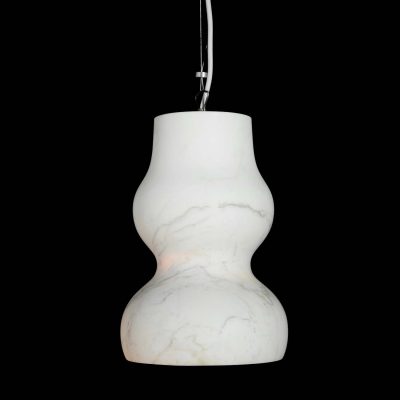 DORCHESTER
Do you need information about our products?
MAKING HISTORY IN MARBLE DESIGN
With the establishment of Up & UP in 1969, which later became Up Group, marble took on new shapes and explored new applications becoming the favorite material of the greatest designers.
A forge of ideas and projects, which over the years has seen the best architects and designers impress their style and their ideas right into the marble. Achille Castiglioni, Adolfo Natalini, Michele De Lucchi, Enzo Mari, Aldo Rossi, Martine Bedin, Matteo Thun, Charles Pfister, David Palterer, Ettore Sottsass, Alessandro Mendini, Sergio Asti, Mario Bellini, Guglielmo Renzi, Danilo Silvestrin, Luca Scacchetti, Marco Piva, Andrea Branzi, Ugo La Pietra ... and many others.
When the best of the "Made in Italy" design and style meets the skill of expert craftsmen, it begins a fascinating journey through the endless patterns and veins of an ancient material that tells the story of man. With each and everyone of these great names in architecture and design, UpGroup has created unique objects and extraordinary projects, which over time have become the true Italian style classics.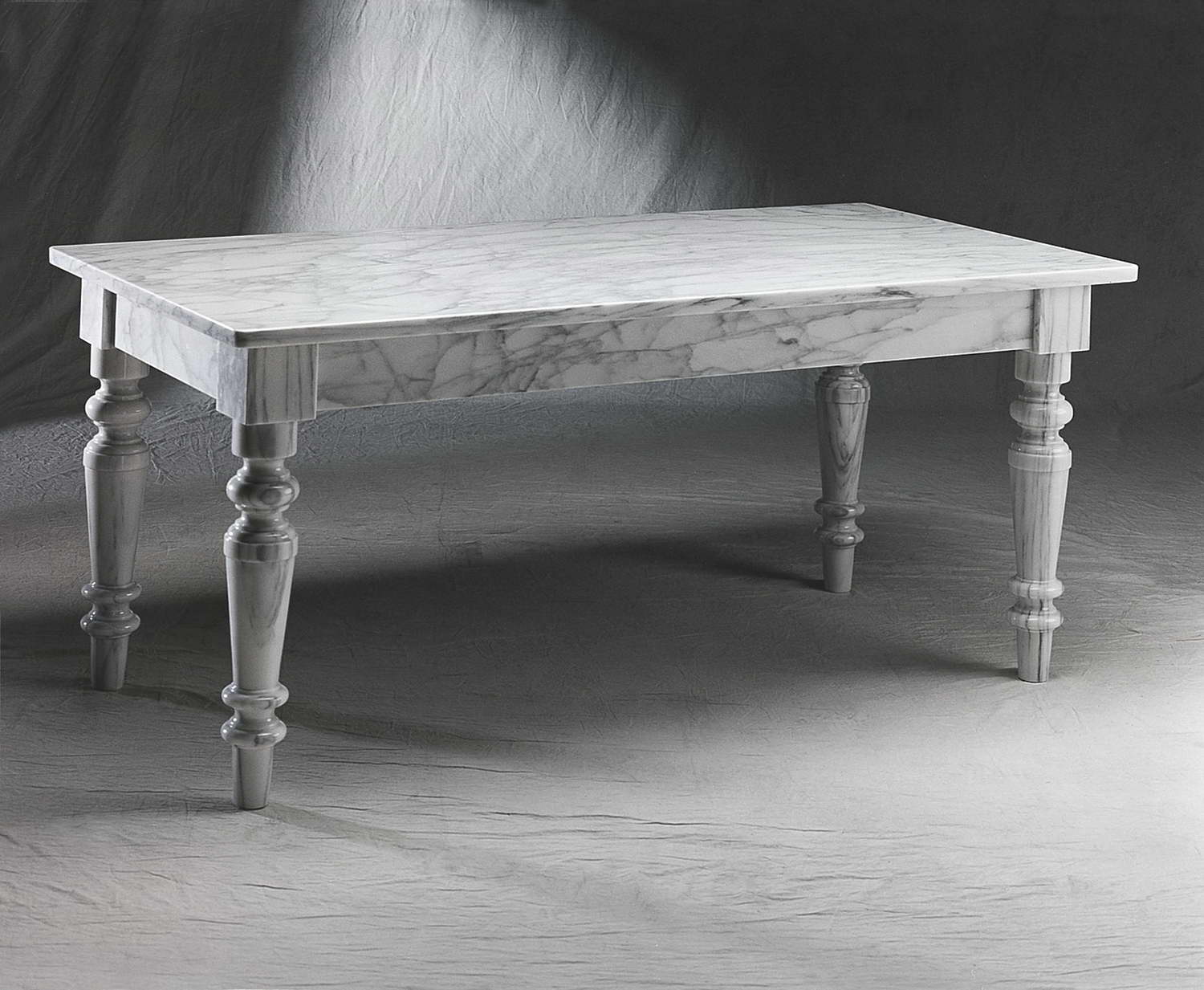 RILIEVO - Aldo Rossi, Tavolo in Calacatta