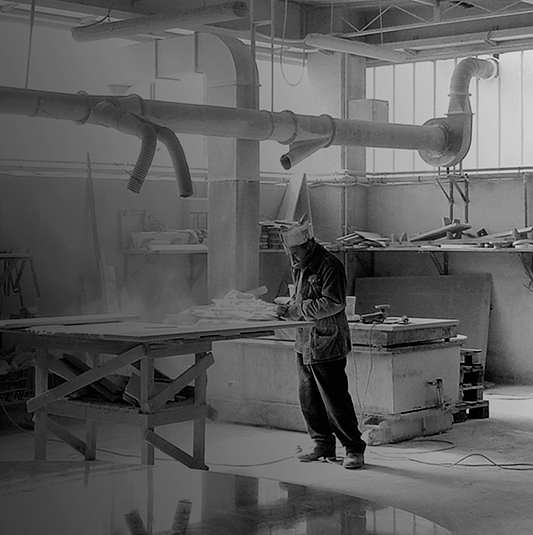 History
With the establishment of Up & Up in 1969, marble takes on new forms and explores new applications becoming the favorite material of the greatest designers, who have transformed it into objects, furnishings, accessories, bathrooms, elegant cladding, refined inlays and exclusive workings for prestigious architectural projects.
After a decade of development and growth, in 1979 Up & Up became UpGroup, a more complex reality that today stands out among the Italian excellence leaders in the production and processing of marble. The company resides in Tuscany, at the feet of the Apuan Alps, in a "middle" land between the blue sea and the whiteness of the extraordinary quarries of the Carrara area, in which Michelangelo came to personally choose the most unique and precious marbles to carry out his works.
Over the long period, the company has developed important research projects on new processing technologies, taking a pioneering role towards innovative techniques that have contributed to the profound change in the roles and the way the designers work. Among these: laser cutting, a unique project developed in partnership with the CNR (National Research Council) and the universities of Pisa and Florence, thanks to which it was possible to cut and engrave the stone with extreme precision, up to a minimum thickness of 3 mm.