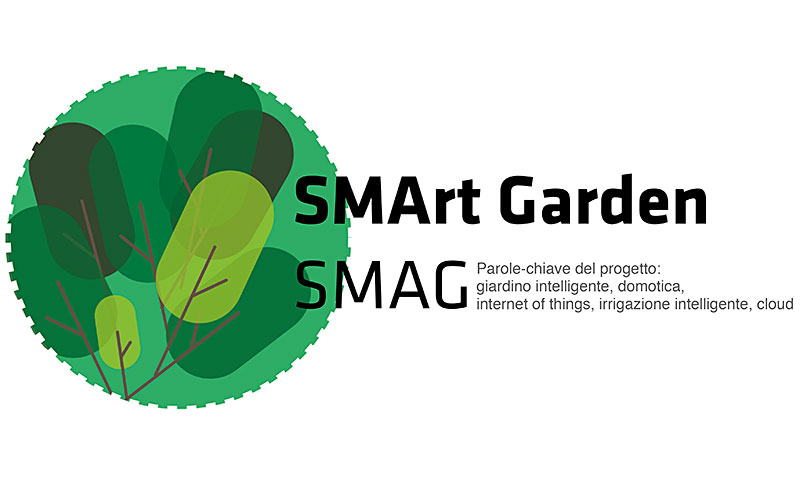 SMART Garden – SMAG
Smart Garden
The project involves the creation of a hybrid Product / service system that will allow companies ,also of a traditional manufacturing type (Arredo di Pietra and Up Group) strongly focused on the product, to develop new paradigms that are traceable to the Smart Service Welt (World of Intelligent Services) much more based on the relationship with the user, and above all will allow to combine the products with third-party services on digital platforms, contributing to the creation of new digital infrastructures: smart spaces, or environments where objects, equipment and machinery smart and enabled to an internet connection connect with each other.
The project involves the construction of a professional multi-sensor / actuator system for the detection of the main characteristics of a "garden environment" by detecting both the main environmental and functional parameters and implementing strategies for the qualification of these environments both in terms of plant welfare and of quality and beauty for man.
The system aims to be a professional support tool for companies operating in the field of garden management and furnishing accessories for the efficient and optimized management of public and private garden areas. The project involves the development of a system of sensors and actuators that will have to send data to a specific platform through a control unit and secure data transmission. The control unit will be based on different wireless access technologies (WiFi, BLE, BT, LowEnergy protocols, 802.15.4 protocols) and wired (Ethernet, Serial), must have various I / O inputs to manage actuators and send data to the platform through cellular technologies (3G / 4G).
The data management platform will collect data from the control unit, record and analyze them through advanced algorithms that enhance the performance of the gardens in terms of wellbeing, comfort of people and plants. It can also manage in a predictive manner the problems of maintenance of both public and private gardens. The project also intends to develop intelligent algorithms able to self-adapt to specific situations of the garden and research the conditions of better well-being for the monitored garden.
Operational objective 1 (OO1): DEVELOPMENT OF A MULTISENSOR SYSTEM
Operational objective 2 (OO2): CLOUD DATA PLATFORM DEVELOPMENT AND SELF-ADAPTIVE ALGORITHMS
Operational objective 3 (OO3): DESIGN OF PRODUCT-SERVICES SYSTEMS WITH INTEGRATION OF THE MULTISENSOR SYSTEM
Operational objective 4 (OO4): CHECKING THROUGH PILOT APPLICATIONS, FEEDBACK AND PROTOTYPE REALIZATION FOCUS GROUP
PROCEDURE OF CONDUCT
A single work table with all the participants. 4 topics, half an hour to topic. A moderator who also has the task of launching the discussion and, at the end of each topic, to summarize the points raised. Total instant report delivered to all participants within one week of the closing of the workshop.
1 – APPLICATION SCENARIO
2 – LIST OF FUNCTIONS / PARAMETERS THAT WE WANT TO MONITOR AND ACTUATE
3 – MARKET | REFERENCE TARGET
4 – ALSO …